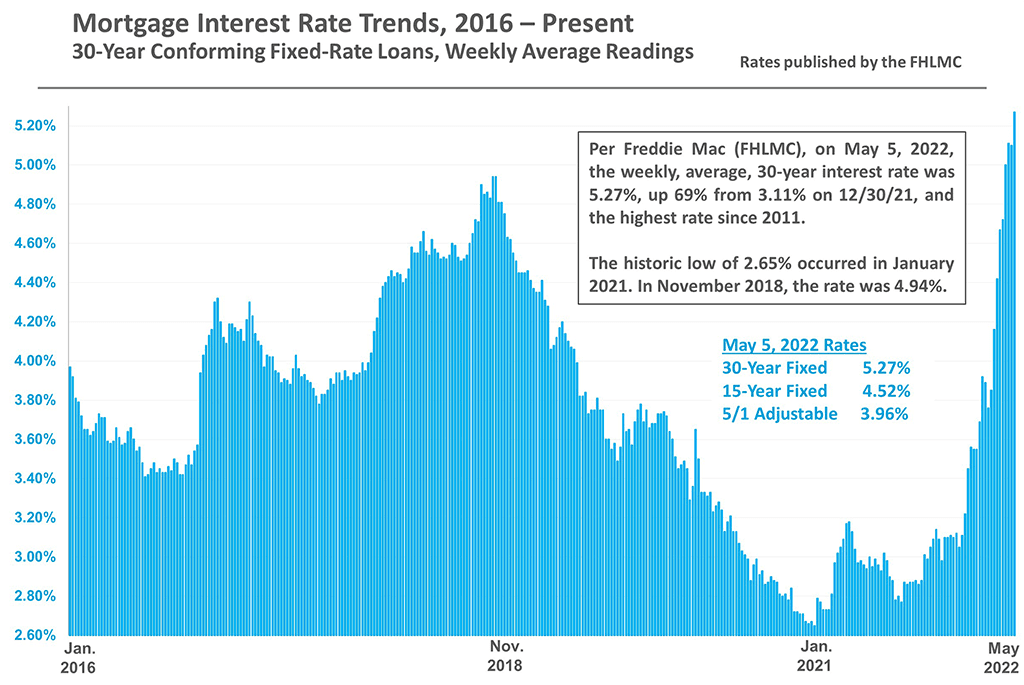 This is one of the fastest mortgage increase in 40 years. This is taking a toll to purchase demand in single family homes.
This also increases the demand for rental properties, but the #Multifamily sector is also predicting a shift in the market, higher interest rates call for higher cap rates in order to offset the increasing interest rates.
The current interest rate:
30-Year Fixed is 5.27%
15-Year Fixed is 4.52%
Today is a great time for you to receive a new market valuation on your property, free of cost and no strings attached. Getting an evaluation every 6 months is like checking your stocks, it's always good to know where you sit in today's market to make informed decisions about the future.